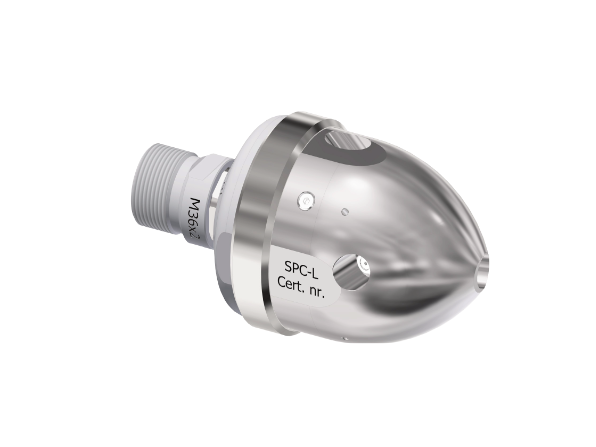 Nozzle DERC SPC L
Operating pressure, bar:
0-1500
Threaded connection:
metric, BSP, NPT, MP RH або LH
Rotation speed, PM:
50-300
DERC SPC L is a compact stainless steel centralizer. The rotating nozzle is water-driven and has an operating pressure of up to 1500 bar. It is used for cleaning curved pipes with a high-pressure water jet. Simple adjustment rotation speed depending on the level of deposits, sludge. SPC-L is designed and manufactured for water blast cleaning of pipes up to 6 " with elbows and up.